Stacie Inukai-Center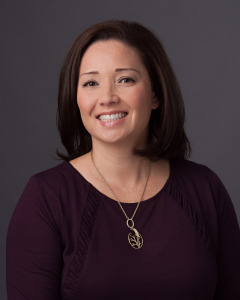 After volunteering in a kindergarten classroom during her high school years, Stacie knew at a young age that teaching would be part of her future. Stacie graduated from the University of Nevada at Las Vegas with her B.S. in Elementary Education in 1996 and began her educational career in the Clark County School District in Las Vegas.
In 2002, she graduated from the University of Phoenix-Las Vegas with a Master's Degree in Educational Leadership and Supervision. She transitioned into a Curriculum Specialist position for the K-5 Math Department, overseeing an early intervention grant and working with the federally funded National Science Foundation Math and Science Enhancement (MASE) Grant.
Stacie was appointed Assistant Principal, working at four different elementary schools in Las Vegas, and was eventually appointed Principal at R.E. Tobler Elementary School.
Stacie and her family relocated to the Pacific Northwest where she spent three years as the Campus College Chair over education at the local University of Phoenix Campus preparing pre-service teachers and administrators, as well as supervising student teachers.
Stacie volunteers each year at Mary McPherson Elementary School working in the front office, her child's classroom, and the Reading Night Committee. She has volunteered at the Meridian Food Bank, The Idaho Food Bank, Spalding Elementary, Lake Hazel Middle School, Canyon Ridge Church, and The Pursuit Church.
Stacie, and Shane, her husband of 27 years, reside in Boise, Idaho with their two daughters Shayne and Maddison. In Stacie's spare time she enjoys boating, snow skiing, and traveling with her family.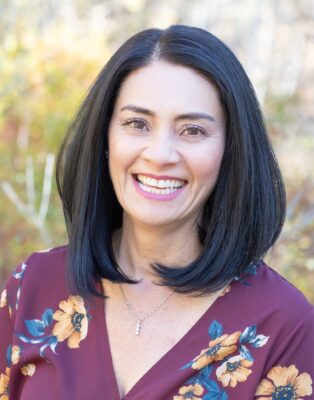 Shannon Inukai-Cuffee
Shannon Inukai-Cuffee is carrying on family traditions in more ways than one. She is a second–generation auto dealer and President of Dick's Auto Group, which consists of four locations and more than 250 employees in Hillsboro, Oregon. She started her career in the family business as a receptionist 30 years ago. Shannon, along with her brother, Scott Inukai, work side-by-side in the day to day operations of the dealerships.
Through the automobile dealerships founded by their late father, Dick Inukai, the Inukais have been active sponsors of the local community, lending their support to groups like the Inukai Family Boys and Girls Club in Hillsboro, Self Enhancement Inc., and the Inukai Family Foundation.
Shannon is a 2013 Orchid Award Winner, and a 2014 Oregon Time Dealer of the Year Nominee. She was also the first female president of the Oregon Automobile Dealers Association, and recently joined the Circle of Red and Go Red For Women, sponsored by the American Heart Association.
She is currently a Board Member for The Boys & Girls Clubs of Portland, where she served as Board Chair from 2016 – 2018. Shannon also serves on the board of directors for The Metro Portland New Car Dealers Association and is the President of the Inukai Family Foundation. Shannon is a graduate of Portland State University.
Shannon is married to Cortlandt Cuffee, and has one daughter, Kacie. In her spare time she enjoys traveling with her husband, spending time with friends, horseback riding and reading.
Cortlandt Cuffee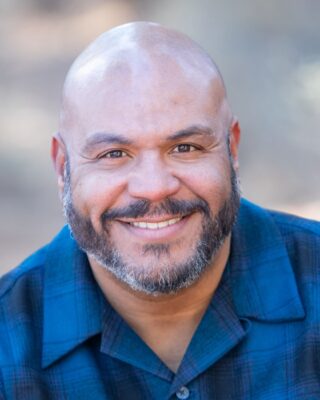 Cortlandt Cuffee is a native of Portland, Oregon and took to community involvement at a young age. As the student spokesperson for Project Second Wind in middle school, he teamed with then Mayor Bud Clark, and other community leaders in coordinating to help raise awareness and alleviate hunger in the region. That experience laid the foundation for the importance of giving back and led to his involvement with several local non-profits through the years.
A graduate of the University of Washington, Cortlandt has spent close to thirty years in media in the Pacific Northwest — having served in sales and leadership roles with The Oregonian, KGW Media Group and Portland Monthly magazine. Cortlandt is currently Vice President & General Manager at Sinclair Broadcast Group (KATU/KUNP), leading all sales-related operations for KATU-TV (ABC), KUNP-TV (Univision), MeTV, Sinclair Digital and DRiVE Auto.
Cortlandt has previously served on the Blazers Boys and Girls Club Advisory Board, volunteered for the United Way, Oregon Food Bank, SMART, Make-A-Wish Foundation and coached little league baseball. Cortlandt is the current Board Chair for Self-Enhancement, Inc. and is chairman emeritus of Portland Police Bureau's Z-Man Scholarship Foundation.
Cortlandt is married to Shannon Inukai-Cuffee, and has a step-daughter, Kacie. In his free time, Cortlandt enjoys golfing, playing tennis, eating sushi and traveling with his wife.
Save